TostaRica
FEED YOUR IMAGINATION
Have you ever wondered why a TostaRica is so special for a child?
Because their favourite characters, drawn with caramel on a delicious biscuit, are an invitation to a world of fantasy, creativity and imagination that only the little ones know how to find.
Drawing is imagining and imagining makes us boundless!
TostaRica Original
When you open a box of TostaRica, you know it will be a good breakfast thanks to its nutritious recipe, grains, vitamins, iron and calcium. But above all, you know it will be a magical moment:
The characters and drawings on our biscuits are just the beginning, letting kids to continue imagining and drawing their fantasies non-stop.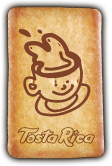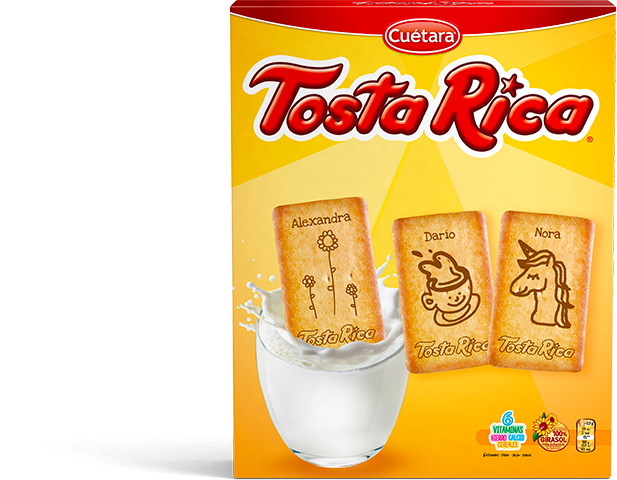 TostaRica MiniGo!
Some coloured pencils, a notebook and a small TostaRica MiniGo! Bag in the backpack.
What else do you need? When they are outside the house, they can also snack on TostaRica Originals but in mini size.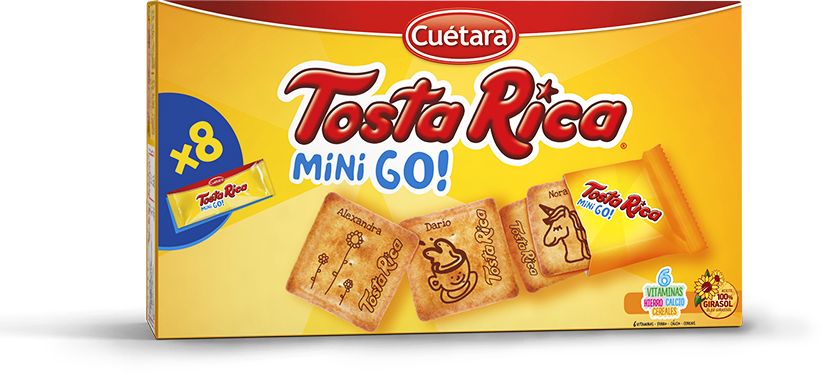 TostaRica ChocoGuay
A double portion of TostaRica that the little ones like best, with delicious chocolate cream.
Delicious, with an extra dose of imagination and easy to carry in individual packs.
No, it's not a fantasy, it's Chocoguay.